Bestiary Entry 087:Edit
Shizuka's Bestiary:
Edit
"When cold winds blow down from the mountains and people tend to start staying indoors, this youkai is often found energetically romping about. They descend from the mountain, accompanied by frigid winds. When you meet 3 in a single day, you can be sure that Winter's just getting started. They tend to retreat into cooler areas during the summers but it's not uncommon to find one that accidentally came down from the mountains...maybe they're the reason we get random cold snaps? The farmers must hate that."
Variation of YamaoroshiEdit
Yamaoroshi
Edit
Huge Yamaoroshi
Edit
Boss Image
Edit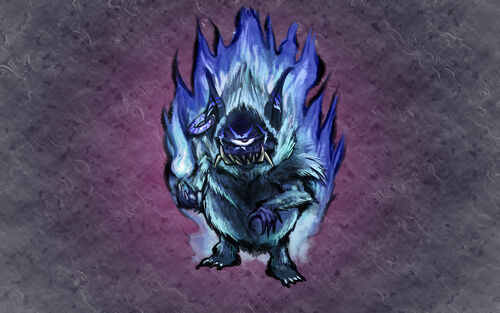 Ad blocker interference detected!
Wikia is a free-to-use site that makes money from advertising. We have a modified experience for viewers using ad blockers

Wikia is not accessible if you've made further modifications. Remove the custom ad blocker rule(s) and the page will load as expected.