Bestiary Entry 097:Edit
Shizuka's Bestiary:
Edit
"A flying robotic superweapon that Veronica rode into battle. Apparently "she" designed it so only "she" could use it, as it seems to run off of the power of her love. Expressing your love is one thing, but it's a little odd to use that energy for...lethal purposes. But Veronica-san was actually "that," right? So that means...well, love comes in many forms! Yeah."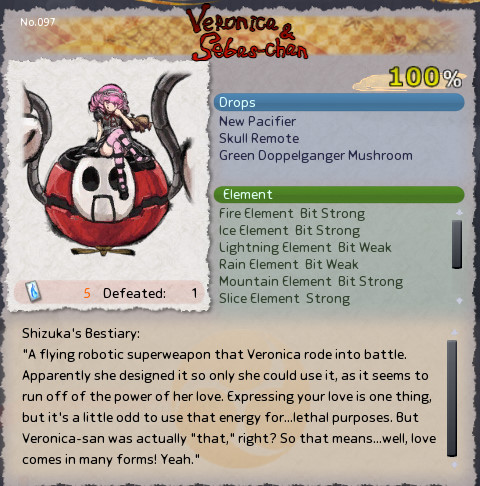 Variation of Sebas-chanEdit
Sebas-chan
Edit
Other VariationEdit
Sebas-chan (Low HP)
Edit
Arms Dealer and Puppet
Edit
Nature: Phantom
Location: None
Boss Image
Edit
Attack Pattern
Edit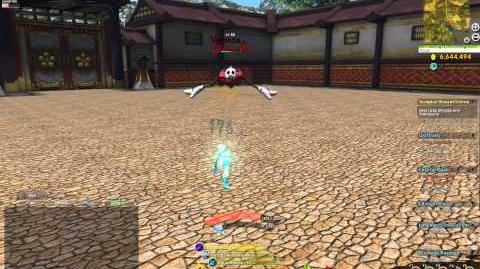 Ad blocker interference detected!
Wikia is a free-to-use site that makes money from advertising. We have a modified experience for viewers using ad blockers

Wikia is not accessible if you've made further modifications. Remove the custom ad blocker rule(s) and the page will load as expected.