Bestiary Entry 033:Edit
Shizuka's Bestiary:
Edit
"The Kamikui that lay dormant in Onigashima. In the distant past, it wrought utter destruction upon the lands. War between the nations ceased entirely for a period of time, as it took the entire country's combined efforts to subdue the beast. It's considerably weakened compared to before, but it's still got enough power to destroy an island or two with ease. If you hadn't done something about it, Sakurajima probably would have erupted..."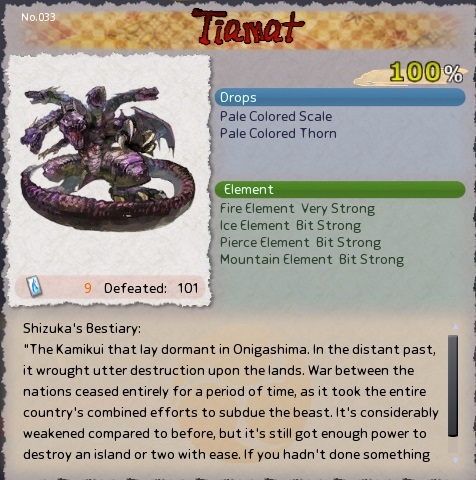 Variation of TiamatEdit
Nature: Phantom
Aramitama: Juncture Stage 90
Other VariationEdit
Nature: Phantom
Other: Tutorial
Boss Image
Edit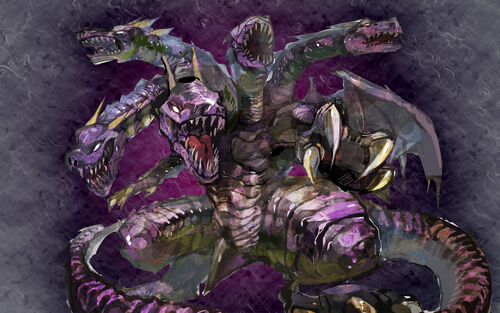 Ad blocker interference detected!
Wikia is a free-to-use site that makes money from advertising. We have a modified experience for viewers using ad blockers

Wikia is not accessible if you've made further modifications. Remove the custom ad blocker rule(s) and the page will load as expected.