Bestiary Entry 098:Edit
Shizuka's Bestiary:
Edit
"Oppey-san, the macho dandy overflowing with passion. He cooperated with us as a Shogunate official, but it turns out he was actually part of the Goikkou (I knew it!). He was once a Japanese God, but he was transformed into what he is today for some reason or another. We may have managed to defeat him, but I feel like ever since then Yoshitsune-chan has been staring off into space often. Hmm...he's quite the mysterious individual."
Variation of OppenheimerEdit
Oppenheimer
Edit
Boss Image
Edit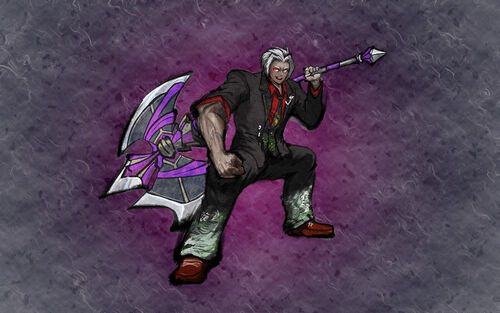 Ad blocker interference detected!
Wikia is a free-to-use site that makes money from advertising. We have a modified experience for viewers using ad blockers

Wikia is not accessible if you've made further modifications. Remove the custom ad blocker rule(s) and the page will load as expected.