Bestiary Entry 039:Edit
Shizuka's Bestiary:
Edit
"A Kanibouzu youkai that attacked Oni in particular. As it's spent most of its time fighting Oni, it's either incredibly crafty or extremely strong... They usually only appear deep within the forest or wetlands, and almost only when you're alone. If you're not careful, it'll attack you from the darkness with its claws and swallow you whole. That's probably how it got so big and strong."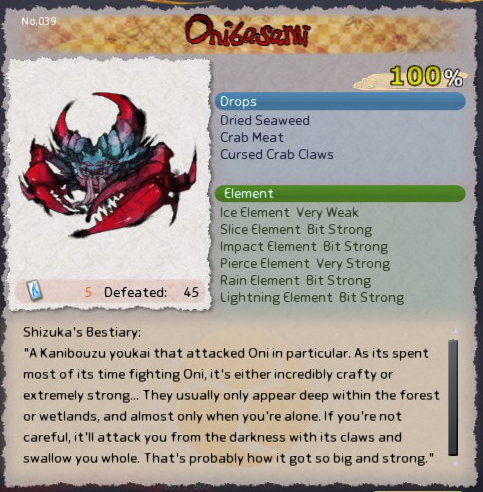 Variation of Oni-basamiEdit
Oni-basami
Edit
Nature: Beast
Dungeon: Hosuseri Shrine 2F, Singlesword Forest, Elder Forest, Suisen Forest, Marunouchi Sewer Pipe #3, Hibiya Sewer Pipe #2 2F, Mine of Delusions 1F, Anra Island Bay, Onimatatabi Island Enterence, Woods of Shigure, Arcane Suzaku Mansion, 死活洞
Aramitama: A Chance Meeting Stage 70
Boss Image
Edit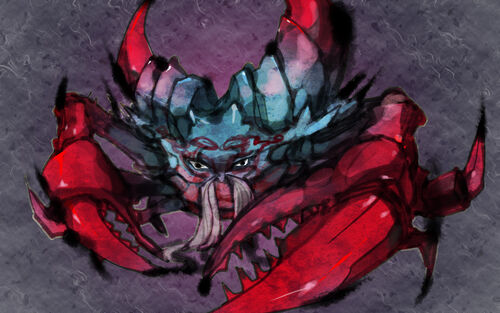 Ad blocker interference detected!
Wikia is a free-to-use site that makes money from advertising. We have a modified experience for viewers using ad blockers

Wikia is not accessible if you've made further modifications. Remove the custom ad blocker rule(s) and the page will load as expected.