Bestiary Entry 066:Edit
Shizuka's Bestiary:
Edit
"Despite its gallant figure, this Kamikui is singlehandedly responsible for laying waste to the Western continent. It's said that it crossed the ocean on an eight-legged steed which could bound over mountains in a single leap. It carries a sword that can pierce through anything in one hand and used its powers to quell an entire continent. A sweep of its mantle calls forth a prolonged desert wind, causing innumerable people to wither and perish...I am once again reminded about the scale of the threat these beings pose to us."
Variation of OdinEdit
Other VariationEdit
Boss Image
Edit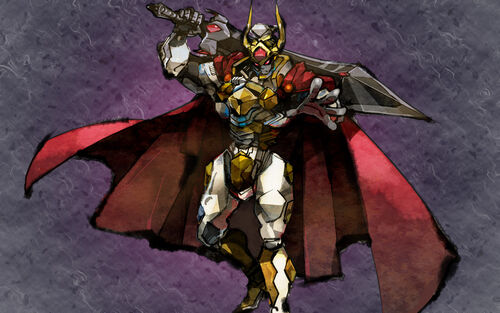 Ad blocker interference detected!
Wikia is a free-to-use site that makes money from advertising. We have a modified experience for viewers using ad blockers

Wikia is not accessible if you've made further modifications. Remove the custom ad blocker rule(s) and the page will load as expected.