Bestiary Entry 038Edit
Shizuka's Bestiary:
Edit
"An ancient Aburasamashi that's gained strong youkai power and a mellow temperament. It possesses a strong sense of duty and loyalty towards the brewer it was friendly with in the past. When we first met, it thought we were thieves after his old friend's Sake and attacked us. I guess it's a little quick to jump to conclusions. It would be nice if all the youkai were willing to talk to us like the 3-eyed Sumashi. By the way, don't you think its face is a little red? Is it drinking some kind of alcohol?"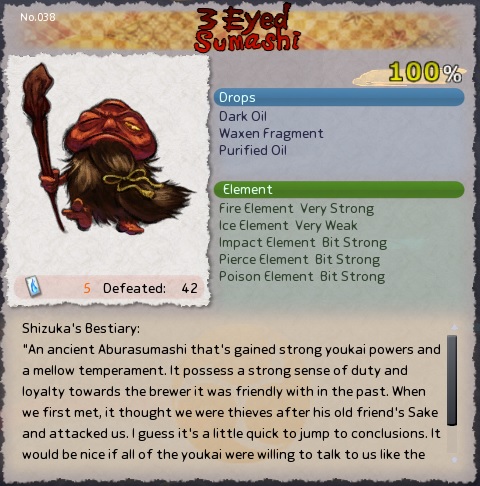 Variation of 3 eyed SumashiEdit
3 eyed Sumashi
Edit
Boss Image
Edit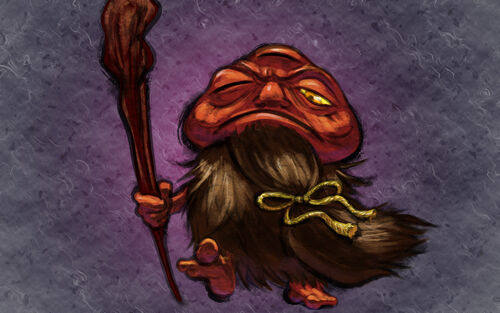 Ad blocker interference detected!
Wikia is a free-to-use site that makes money from advertising. We have a modified experience for viewers using ad blockers

Wikia is not accessible if you've made further modifications. Remove the custom ad blocker rule(s) and the page will load as expected.